The following are the posts on The Green Spotlight that provide information and links that are related to energy, power, fuel, and/or climate change/crisis—with a strong focus on solutions. (Scroll to the bottom for a list of organizations and media focused on climate change and related issues.)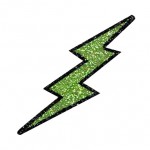 These posts are the most directly related to climate and energy:
And these posts are also related to energy and climate issues, in ways that might be less obvious but are equally important:
In the future, we will be adding posts on Project Drawdown and other available data and findings on the most effective and necessary climate mitigation strategies; local power (local renewable electricity, Community Choice agencies, microgrids, wind); carbon farming and other carbon sequestration initiatives; family planning, reproductive rights, and population; and other important efforts to slow/mitigate the progression (and severity) of climate change.
Here are some organizations and online resources for good information related to climate change and climate solutions:
Also see the links related to Organizations in the first section of this post.