These are some recently published books that you may want to consider reading and/or giving to someone as a gift:
The Overstory, by Richard Powers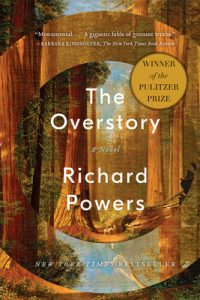 (This is a novel, and it won the 2019 Pulitzer Prize.)
Erosion: Essays of Undoing, by Terry Tempest Williams
Falter: Has the Human Game Begun to Play Itself Out?, by Bill McKibben
Drawdown: The Most Comprehensive Plan Ever Proposed to Reverse Global Warming, edited by Paul Hawken
Being the Change: Live Well and Spark a Climate Revolution, by Peter Kalmus
Deep Creek: Finding Hope in the High Country, by Pam Houston
The World-Ending Fire: The Essential Wendell Berry
Renewal: How Nature Awakens Our Creativity, Compassion, and Joy, by Andres Edwards
Confessions of a Rogue Nuclear Regulator, by Gregory Jaczko
Call Them by Their True Names: American Crises (and Essays), by Rebecca Solnit
Feral: Rewilding the Land, the Sea, and Human Life, by George Monbiot
Out of the Wreckage: A New Politics for an Age of Crisis, by George Monbiot
Our Wild Calling: How connecting with animals can transform our lives—and save theirs, by Richard Louv
Beyond Words: What Animals Think and Feel, by Carl Safina
I'd also recommend taking a look at other books written by the authors listed above, as well as books by Rachel Carson, Elizabeth Kolbert, John McPhee, Annie Dillard, Bernie Krause, Joanna Macy, and Barbara Kingsolver.
And check out the books published by Chelsea Green Publishing and New Society Publishers and Island Press, for a wide selection of titles on green/sustainability topics.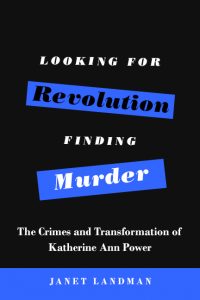 Another book I would recommend is the following [disclosure: it was written by a family member]. Though it is not directly related to environmental issues, it does impart important lessons on non-violent dissent (and the folly of violence) that all activists and social movements (including environmental activists and movements) can benefit from:
Looking for Revolution, Finding Murder: The Crimes and Transformation of Katherine Ann Power, by Janet Landman (2019)
Note: Please try to buy books from independent bookstores (or Barnes & Noble), rather than from Amazon. There are probably over a dozen compelling reasons not to buy anything (but especially books) from Amazon. Also avoid choosing one- or two-day shipping unless it's really necessary; overnight/airplane-based shipping has an enormous environmental footprint as well as a serious cost to worker safety.
Do you have favorite books or authors to recommend? Please mention them in the Comments.
Related Posts: