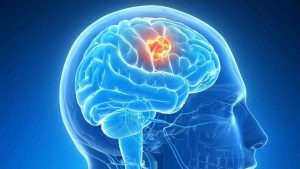 Studies have shown that exposure to various environmental toxins—which people can be exposed to via the air, water, soil, or the use of certain products—seem very likely to contribute to the development of a number of neurological and neurodegenerative disorders and diseases (including Alzheimer's, other types of dementia, Parkinson's disease, ALS, MS) and can also harm neurological development (e.g., intelligence) in children and babies' developing brains.
My father died of complications related to Parkinson's disease, after enduring the myriad physical and cognitive indignities of that disease for many years. So this issue is very personal for me. But everyone should take it very personally that any one of us and many of our loved ones could end up suffering or dying from neurological or other diseases (such as cancers) that are often caused—at least in part—by our typically involuntary exposures to toxic chemicals that should not be manufactured or used or emitted into the environment. My dad was definitely exposed to some of the chemicals and air pollutants that have recently been associated with neurological disorders such as Parkinson's. That makes me angry. It should make everyone angry and motivated to push for changes that protect everyone's bodies and brains.
Some alarming facts and statistics to consider:
While many neurological and other diseases can have genetic risk factors, and some can also be triggered or worsened by certain viruses, or by lifestyle (e.g. diet, exercise) choices, many diseases are more likely to occur when certain environmental exposures are also factors. Public health (and individual health) depend on environmental health. Prevention of these diseases should not just be focused on lifestyle choices, but should focus on protecting all of us by banning the environmental toxins that anyone can be exposed to.
Neurotoxins (toxins that studies have linked to neurological disorders/damage) include, but are not limited to:
certain types of pesticides, fungicides, and herbicides (e.g. paraquat, glyphosate/Roundup, maneb, etc.);
chemical solvents (e.g., trichloroethylene: TCE);
mercury (exposure primarily comes from coal power plant pollution, but it can also come from silver/amalgam dental fillings and from the cremation of those fillings, and from the ingestion of some types of seafood, as well as other sources) as well as lead and other heavy metals;
particulate air pollutants from the burning of fossil fuels, via power plants and via vehicles and other forms of transport (as well as particulates from wildfire smoke, which is increasing each year due to climate-driven heat and drought).
These are some recent Parkinson's-specific articles and resources:
And these are a few articles on environmental risk factors associated with Alzheimer's, other forms of dementia, and various other types of neurological disorders/brain damage:
Beyond Pesticides has compiled summaries of many recent studies and findings on the various neurological (and other health) effects associated with exposure to various chemical pesticides (and herbicides, fungicides, and related toxins):

ACTIONS
Please sign this petition:
"Tell the EPA: Ban Paraquat, an herbicide linked to Parkinson's disease"
And you can sign these other petitions from the Michael J. Fox Foundation for Parkinson's Research and from Beyond Pesticides.
You could also join the Parkinson's Progression Markers Initiative (PPMI) study (whether you have Parkinson's or not) to help further the research.
At the very least, please share the information provided in this post. And buy only organically grown food (and plants/seeds); avoid the use (and unsafe disposal) of toxic chemicals and hazardous products whenever possible; do what you can to reduce air pollution (e.g. minimize how much you fly or drive; and reduce material consumption/purchases); and support policies, public officials, candidates, and companies that promote non-toxic alternatives to the many chemical-intensive and polluting products and industries that are killing so many people and damaging our brains.
______
For additional information on the connection between environmental toxins and public health (and organizations that are focused on these issues and trying to prevent or reduce these problems), please see our past post on:
Health Impacts of Toxic Chemicals and Pollutants
Here's a small selection of the organizations focused on these issues:

September 29, 2022
[Click here to comment]