Ever since Rachel Carson's book Silent Spring was published in 1962 (sparking people's awareness of health threats from chemicals, and leading to the ban on DDT 10 years later), an array of scientific studies have shown that various toxic chemicals and pollutants—in our air, water, soil, food, yards, indoor environments (homes, schools, and workplaces), and household and personal products—are causing or contributing to a myriad of public health problems. Such problems
range from asthma, allergies, headaches, and skin and respiratory conditions to serious reproductive/endocrine (hormone) problems, neurological problems (including learning disorders and lower IQ), birth defects, infertility, heart conditions, and many types of cancers. Recent studies have also linked chemical exposure to diabetes and obesity. Children and babies are particularly vulnerable to toxins, including through pre-natal exposures. And people in certain occupations (such as janitors, farm workers, nail and hair salon staff, housekeepers, auto mechanics, and some factory workers)—who have jobs in which they are regularly exposed to a stew of toxic chemicals—suffer from higher rates of certain health conditions than the general population.
Unfortunately, many toxic chemicals remain virtually unregulated, and existing regulations are not adequately enforced. Most products and chemicals that are used in products are considered "innocent until proven guilty;" they are assumed to be safe until it's proven that they're dangerous. But even when there is strong scientific evidence of the toxicity and harmfulness of certain substances, they are not always banned—or it can take many years of battles to get them banned. Known, probable, and suspected carcinogens and other harmful chemicals are in products that we all use every day. The Toxic Substances Control Act (TSCA) is the main chemical safety law in the U.S., but it is weak and outdated; it desperately needs to be updated and strengthened, but some members of Congress are currently trying to weaken it further, putting the profit interests of the chemical industry over public health.
A few of the most toxic chemicals/elements, many of which are still commonly found in products,

include: mercury, lead, arsenic, benzene, formaldehyde, PVC (poly-vinyl chloride—dioxin is a by-product), phthalates (plasticizers), flame retardants (PBDEs, TDCP, TCEP, PFAS/PFOA/PFOS), cadmium, chromium, hexane, PFCs, trichlorethylene (TCE), asbestos. And there are many other toxic chemicals and ingredients. See the Cradle to Cradle product certification's Banned Lists of Chemicals.
Bear in mind that chemicals and pollutants that have negative effects on human health usually have (even worse) negative effects on other species (pets, wildlife, fish, etc.) and on environmental health overall. Our air and water and soil are shared resources, and all living things depend on them for their survival and health. Some of the worst chemicals are classified as PBTs: Persistent, Bioaccumulative, and Toxic; these are toxic chemicals that are known to persist in the environment and bioaccumulate in people and/or wildlife (increasing in concentration as they go up the food chain).
All public health—and especially preventive health—efforts should start focusing on reducing environmental (and fetal) exposures to toxins, which means minimizing the production of toxins and pollutants at their source. The World Health Organization estimates that outdoor air pollution alone causes 7 million premature deaths (of humans) each year. If something else were killing that many people, it would be considered a public health epidemic.
The following organizations focus on health issues related to environmental exposures to toxins. Visit their websites to learn more about their efforts and ways that you can get involved:
Center for Environmental Health 
Collaborative on Health and the Environment
IPEN (International Pollutants Elimination Network): For a Toxics-Free Future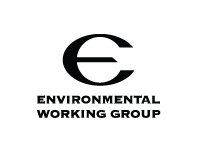 EWG (Environmental Working Group)
Science and Environmental Health Network (SEHN)
Physicians for Social Responsibility
The Endocrine Disruption Exchange (TEDX)
EPA's Safer Choice product label
EPA's Green Chemistry information
Several other broad-based sustainability organizations—including Earthjustice, EDF, Greenpeace, and NRDC—also address health and toxics issues, among other issues.
Among the many types of toxins that many people are exposed to on a regular basis, some of the worst sources include: power plant emissions, and other oil, coal, and gas industry inputs, by-products, and emissions (including fracking chemicals/waste); nuclear radiation; pesticides, insecticides, fungicides, and herbicides (including atrazine, chlorpyrifos, and Roundup/glyphosate); building materials, finishes, furnishings, and furniture; electronics (manufacturing and disposal hazards); cleaning products and solvents; and everyday personal care products (e.g., shampoo and other hair products, sunscreen, toothpaste, nail polish, etc.).
These groups are working to reduce harmful exposures to chemicals from the following, specific sources:
Pesticides / food:
Nuclear radiation:
Building materials:
Interior products (and building materials and electronics):
Electronics / tech:
Healthcare:
Cosmetics:
Books and Films
Living Downstream (book and film; book written by Sandra Steingraber)
No Family History (book and film; book written by Sabrina McCormick)
Other recent films on topics related to health, toxins, and the environment include: The Human Experiment, Unacceptable Levels, Toxic Hot Seat, The Atomic States of America, Hot Water, Blue Vinyl, and A Will for the Woods. You can find links to these and other films via the following posts:
Other health-related posts: