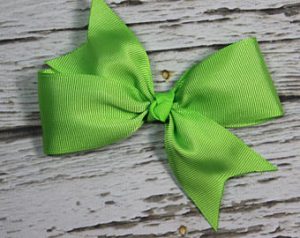 To make your gifts more meaningful, mindful, beneficial, and green (and avoid contributing to: mindless material consumption,* exploitative corporations & sweatshops, excessive resource use, and waste), consider opting for the following types of gifts. (You could also let family members know that you prefer to receive these types of gifts if they are struggling to figure out what to get for you or they tend to get you things you don't want or need.)
Charitable donations to non-profits, on the recipients' behalf (in their honor)
Time, assistance, services (e.g., meals, child care, housecleaning, home repairs/maintenance, rides to appointments, etc.)
Experiences (e.g., state/local/national parks pass; tickets to events, concerts, shows; activities, day trips, memberships)
Homemade, handmade, or homegrown goods (e.g., art, crafts, foods, baked goods, knitted items)
Trees planted in someone's honor or in someone's memory (via One Tree Planted, The Nature Conservancy, Cool Earth, the Green Belt Movement, etc.)
Subscriptions to reputable media (print or online newspapers, magazines, etc.)
Re-gifted or lightly used items; family heirlooms; or antique/vintage goods
Locally made or locally grown goods
Goods bought from (or gift certificates from) small, local, independent businesses
Fair-trade goods (or "Made in the USA" goods)
Goods from socially and environmentally responsible companies (e.g. B Corporations, benefit corporations, 1% for the Planet businesses)
Green goods, e.g., Organic, non-toxic, recycled, natural, and/or energy-saving or water-saving
Books (or bookstore gift certificates, ideally from small/independent bookstores) or music
Eminently useful items (e.g., money, organic foods, tea, spices, or chocolate; warm socks/clothing, organic seeds, soaps, health/wellness products e.g. Host Defense supplements, emergency kits/safety supplies, a new fire extinguisher/fire blanket or smoke alarm, a solar generator) or things you know the recipient wants and needs
Durable items (not cheaply made or disposable)
Socially responsible investments (e.g., fossil-fuel-free stocks, green bonds, etc.)
* A study published in the Journal of Industrial Ecology shows that the stuff we consume (buy) is responsible for up to 60 percent of global greenhouse gas emissions and between 50 and 80 percent of total land, material, and water use. And people in the U.S. consume much more, on average, than any other country.
Also avoid buying or using wasteful, disposable packaging or wrapping items. I often put gifts in gift bags, which can be readily re-used, or I just put a nice ribbon around some gifts (and use no wrapping). If getting gift cards, try to select electronic e-cards or paper cards rather than single-use plastic cards.
As for product gifts, a few of my favorite product companies include: Patagonia, Coyuchi, EarthKind, Bees Wrap, Indigenous (clothing), Pact (clothing), Hemp Organic Life, Real Goods, and Good Light candles. (Wherever you get gifts from, please try to avoid making purchases from Amazon and Walmart, which are exceptionally greedy and exploitative companies.)
Lastly, if you're planning to get a Christmas tree for the holidays, consider some alternatives to the usual chopped-down tree, such as buying or renting a living (potted and replantable) tree (do a web search for the words "living Christmas trees" or "live xmas trees" and your county name to see if there are places near you that offer these; or just go get a live, plantable tree from a nursery). Alternatively, you could put ornaments or lights on a tree that's already growing outside in your yard. Or get creative and make (or buy) a wreath or a table/mantle garland decoration from evergreen trimmings, and forego having a xmas tree at all (gasp!). In a climate crisis (which is what we are in now), and with millions of trees being destroyed by wildfires, drought, deforestation/development, logging, disease, and climate-driven pests every year, I think it's entirely fair and appropriate to question and reconsider some traditions (such as our Great Annual Xmas Tree Massacre) and start up some new ones; don't you? Regardless of what you choose to do for Christmas, you can always make a donation to a reforestation group or a local tree-planting group, have trees planted as a gift in someone's honor, or plant your own tree (or three).
Useful online resources:
Relevant posts from the past, for additional suggestions: