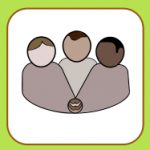 We have published numerous posts that provide listings of various type of non-profit* groups (related to specific topics and issues), so we thought we'd provide an index of all of them to make them easy to find. Many of the groups that we've mentioned in our posts are based in the United States, but some are international organizations and a few are focused on other countries:
In the near future, we will be adding more organization listings, including anti-nuclear groups, wildlife protection/conservation and domestic animal protection groups, population-related groups, green groups/projects in Mexico and Central America, and others.
* NOTE: Not all of the organizations mentioned in the above posts are 501(c)(3) non-profits. If you want to know whether you would be eligible to get a tax deduction for your donation to an organization, please check with each organization.