Trees are life enablers and life protectors. They are air cleaners and oxygen makers, making it possible for us to breathe (i.e., live). They mitigate climate change by absorbing carbon dioxide; one tree can sequester up to 50 pounds of CO2 per year, and an acre of forest can absorb twice the CO2 produced by the average car's annual mileage. Trees also filter some pollutants out of the water and soil, and they can prevent soil erosion and control flooding by absorbing stormwater and buffering storm surges. They provide habitat to many species. They provide shade (natural cooling, which reduces energy use for AC cooling). Some trees provide food (fruit and nuts), as well as medicines. Being near trees boosts our mental health and clarity. Their presence increases property values for homes and neighborhoods, and they contribute much-needed beauty to our world. So many benefits. Trees are life; trees enable life; trees save lives.
Despite all of the ways that trees contribute to (and are necessary for) our health and wellbeing, a recent study found that during the past 12,000 years of human civilization, humans have wiped out almost half of the trees on earth. Around 15 billion trees are cut down each year (to make wood products, pulp, and paper; to clear land for development, as well as for cattle grazing, palm oil plantations, and other agricultural uses; and to use as a heating fuel). (Click here for other Forest Facts.) We are destroying our own life support system. We are also losing millions of trees to drought and disease in some areas, and also to the growing number of severe storms (wind/ice) and wildfires, which are worsened by climate change and simultaneously contributing to climate change through additional carbon emissions, in a vicious cycle (AKA a feedback loop).
"You and the tree in your backyard come from a common ancestor. A billion and a half years ago, the two of you parted ways. But even now, after an immense journey in separate directions, that tree and you still share a quarter of your genes…."
— Richard Powers, The Overstory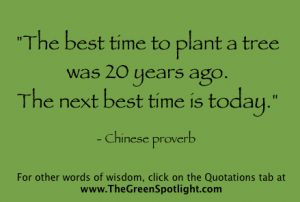 "When we plant trees, we plant the seeds of peace and seeds of hope."
— Wangari Maathai, founder of the Green Belt Movement
"The best time to plant a tree was 20 years ago. The next best time is today."
– Chinese proverb
"In some Native languages the term for plants translates to 'those who take care of us.'"
― Robin Wall Kimmerer, Braiding Sweetgrass
"In the case of trees, being old doesn't mean being weak, bowed, and fragile. Quite the opposite, it means being full of energy and highly productive. This means elders are markedly more productive than young whippersnappers, and when it comes to climate change, they are important allies for human beings."
― Peter Wohlleben, The Hidden Life of Trees
"We're so good at clear-cutting mother trees; we always go for the biggest, oldest trees because they're so valuable. And I'm saying, 'No! We need to do the opposite!' We need to save those trees. And the more trees we can protect around them, the better off they'll be."
— Suzanne Simard, author of Finding the Mother Tree: Discovering the Wisdom of the Forest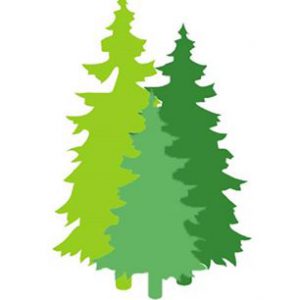 First and foremost, we need to prevent deforestation (particularly of the few remaining ancient and old-growth forests, as well as rainforests, boreal forests, and coastal mangroves). And then we also need to reforest and regreen our world. We can start with our own yards, gardens, fields, open spaces, or towns. Resist plans to cut trees down in your yard or community (unless the trees are hazardous or diseased). Plant a tree, or two or three! Try to select trees that are native or climate-adapted to your region; fast-growing and fire-resistant trees are great, too (yes, there are trees that are less flammable and even fire-resistant, such as redwoods). You can also choose fruit or nut trees, flowering trees, and other trees that help feed pollinators.
You could also have a tree (or multiple trees in a forest) planted in someone's name (i.e., "adopt" or "sponsor" a tree in their honor) as a gift for any occasion—through groups like One Tree Planted, The Nature Conservancy, Cool Earth, 8 Billion Trees, the Green Belt Movement, Arbor Day Foundation, Trees for a Change, etc.
[NOTE: If you celebrate Christmas and you traditionally mark the occasion with a cut-down (i.e., killed) xmas tree, how about starting a new tradition: you could buy or rent a living (potted and replantable) tree instead (do a web search for the words "living Christmas trees" or "live xmas trees" and your county name to see if there are places near you that offer these; or just go get a live, plantable tree from a nursery). Alternatively, you could put ornaments or lights on a tree that's already growing in your yard. Or get creative and make (or buy) a wreath or a table/mantle garland decoration from evergreen trimmings, and forego having a xmas tree at all (gasp!). In a climate crisis (which is what we are in now), and with millions of trees being destroyed by massive wildfires, drought, deforestation/development, commercial logging and clear-cutting, disease, and climate-driven pests every year, I think it's entirely fair and appropriate to question and reconsider some traditions (such as our Great Annual Xmas Tree Massacre) and start up some new ones. Don't you? Regardless of what you choose to do (or not do) for Christmas, you can always make a donation to a reforestation group or a local tree-planting group (or plant a tree or three in the spring or fall). You will find a partial list of tree-related organizations below.]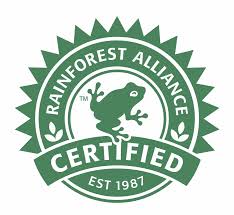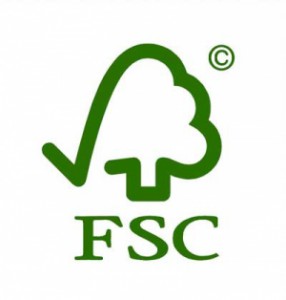 One good way to reduce extreme deforestation (the clear-cutting of forests) is to look for FSC (Forest Stewardship Council) certified wood and paper products (or even better, 100% recycled paper products), as well as Rainforest Alliance-certified products (see logos to the right)—and of course reduce, reuse, and recycle all forest/paper products. Also avoid processed foods and other products that contain palm oil, whenever possible, as palm oil plantations are responsible for much of the deforestation in the world, particularly in Indonesia (where orangutans' habitat is being decimated).
Earlier this year (2017), 1.5 million volunteers planted a record 66 million trees in 12 hours in the state of Madhya Pradesh in India. Reforestation "flash mobs" have been conducted in other areas, as well. Costa Rica has served as a model of strong reforestation efforts in recent years. In some parts of the world, groups are starting to use drones to plant seeds or saplings, to reforest areas more quickly and efficiently than can be done by hand (there have been articles on this in Fast Company and Wired magazine, among other publications). Note: Climate- and site-appropriate (native or adapted) trees should be selected when planting trees, and multiple species should be planted for biodiversity, to recreate natural forests as much as we can (monoculture/monocrop tree plantations are not the answer). Also, forests should not be planted over native, wild grasslands, which also sequester carbon.
There are many anti-deforestation efforts as well as local tree-planting and global reforestation organizations around the world, including:
The Greening of Detroit
(Note: Many cities and towns have their own "urban forest" or "greening" tree-planting groups.)
Also check out these online tools:
These and other groups are included in our Twitter list of orgs working to protect and replant forests/trees. We welcome you to Follow that list, to see regular Twitter posts from these groups.