The following are some groups of (and/or for) young people who are leading and inspiring positive change and fighting for a livable future. These organizations represent various age groups (from children to teens to young adults / Gen Z and "millennials"), and they are building powerful social movements for climate action, intergenerational and environmental justice, and youth awareness and empowerment. Most of the following groups are based in the United States.
Many of the following groups could fall within any/all of the three categories listed below (environmental/climate action, education, and political/advocacy), but I've tried to put each group under the category that might be most applicable:
Environmental / climate action:
Zero Hour
Our Children's Trust
Sunrise Movement
Fridays for Future
Earth Uprising
Youth 4 Nature
SustainUS: U.S. Youth for Justice and Sustainability
International Youth Climate Movement
Earth Guardians
Defend Our Future
Hip Hop Caucus
Brower Youth Awards
International Eco-Hero Awards (Action for Nature)
Turning Green
ECO2school youth leadership program
Education:
Institute for Humane Education
Alliance for Climate Education
Global Student Embassy
Jane Goodall's Roots and Shoots
NatureBridge
Children & Nature Network
Learning for Justice
(And for often-informative teen media, see: Teen Vogue, the online magazine)
(Also see: Green Curricula and Environmental Learning Activities)
Political (including voting advocacy):
NextGen America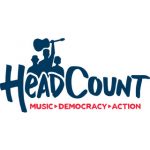 Rock the Vote
HeadCount
Campus Vote Project
Cap, Gown, Vote!
18by Vote
Alliance for Youth Action
Hip Hop Caucus
Millennial Politics
Young Invincibles
Youth Empower (Women's March)
March for Our Lives / Vote for Our Lives
Youth Over Guns
Students Demand Action
Young Democrats of America
College Democrats
You can find these and other youth/young-adult-focused organizations in our Twitter list.
What are some other youth-led or youth-focused groups that you think people should know about? Please mention them in the Comments!
Related posts:
#ClimateStrike #GreenNewDeal #GenZ #youthvote