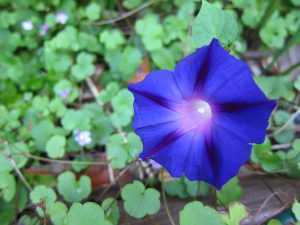 For the love of all that is good; for the sake of a habitable planet with a survivable climate, for the sake of democracy and voting rights, for the sake of our personhood, bodily autonomy, self-determination, and fundamental rights, for the sake of reducing the threat of gun violence, for the sake of children and the future of humanity; to protect LGBTQ people and immigrants and every marginalized and dehumanized group; to protect Social Security and Medicare for elders and people with disabilities; and for so SO many other reasons I shouldn't have to list here: PLEASE (yes, I'm begging), please vote, and also do something to help Get Out the Vote and get everyone you know to vote (Blue) in the upcoming elections and in all elections—especially young people or others who may not have voted before (or who have moved and need to re-register) and people who live in swing/"purple" and "red" states or districts. Help them get registered; they might just need a nudge or a link or a form. Then take them with you to vote or drop off their mail-in ballot.
Too often, many Democrats and young people sit out midterm elections as if they don't matter just because a President isn't on the ballot, and as a result, progress gets significantly rolled back or obstructed (which has very real effects on people's everyday lives and their future), locally and nationally. If we don't expand the Dem's razor-thin Senate majority, preserve the House majority, add more Dems to many state legislatures, and get Dem Secretaries of State, Attorneys General, and Governors elected or re-elected in swing states (where Republicans are actively working to elect SOS's and AG's who will refuse to certify any voting result that doesn't go their way), it is not an exaggeration to say that we are very likely to lose our democracy and so many things we hold dear (or take for granted), including many basic rights and liberties.
Here are some groups I recommend joining or supporting (and amplifying); click on a few, and pick one or two!
Focused on state and local campaigns/races:
Other Dem/progressive groups:
Voting rights/info and voter protection groups:
Environmental/climate voter groups:
On Twitter, please follow these lists:
and our lists that are specific to:
We'll be adding other state lists later this year, and we also add more accounts ("members") to our existing lists as we discover them.
Related blog posts with more information:
Please share a few of the links above with your friends and/or on social media, now and before October/November. Thank you!