I was born and raised in the Midwest (of the U.S.).  Both sides of my family come from the Midwest: from Michigan, Indiana, and Ohio.  So I like to keep up on what's going on in the Great Lakes region and other parts of the Midwest, and I promote and support good efforts happening there.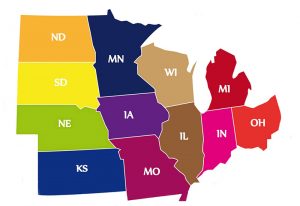 [Note: The Midwest is a very large region in the central/upper part of the country, comprising almost one-quarter of the U.S. states. The following 12 states are generally considered to be within the "Midwest" region: Michigan, Ohio, Indiana, Illinois, Wisconsin, Minnesota, Iowa, Nebraska, Kansas, North Dakota, South Dakota, and Missouri.]
Below is a listing of the midwestern environmental organizations (and a few other types of relevant organizations) and websites that we know of, though there are certainly many, many more.  (We don't know all of these groups well, so being listed here does not constitute an endorsement.)  If you know people who live in these states, please share this listing with them.
What are some of your favorite environmental (or other) groups based in midwestern states?  Please let us know if the Comments!

MIDWEST REGION (or beyond)
GREAT LAKES REGION
ILLINOIS
INDIANA
IOWA
KANSAS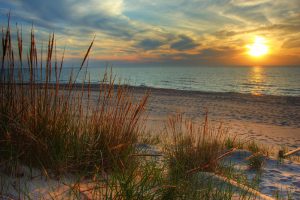 MICHIGAN
MINNESOTA
MISSOURI
NEBRASKA
NORTH DAKOTA
OHIO
SOUTH DAKOTA
WISCONSIN
You can also find regional land trusts/conservancies in each state via the Land Trust Alliance's site.
And you can find other State-by-State Resources here (these listings include groups focused on social and political issues, as well). Also note that almost every state should have its own League of Women Voters chapter(s), Common Cause state chapter, Indivisible chapter(s), and an All On the Line (for fair district maps, anti-gerrymandering) state group.
Related post: