These are a few recently published books that you may want to consider reading and/or giving to others as a gift: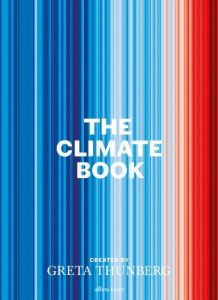 The Climate Book: The Facts and the Solutions, by Greta Thunberg
Under a White Sky: The Nature of the Future, by Elizabeth Kolbert (also the author of The Sixth Extinction)
An Immense World: How Animal Senses Reveal the Hidden Realms Around Us, by Ed Yong (also the author of I Contain Multitudes)
Water Always Wins: Thriving in an Age of Drought and Deluge, by Erica Gies
Call Us What We Carry (poems), by Amanda Gorman
The Flag, The Cross, and the Station Wagon: A Graying American Looks Back at His Suburban Boyhood and Wonders What the Hell Happened, by Bill McKibben
Midnight in Washington: How We Almost Lost Our Democracy and Still Could, by Adam Schiff
The Storm is Upon Us: How QAnon Became a Movement, Cult, and Conspiracy Theory of Everything, by Mike Rothschild
Beyond Belief: How Pentecostal Christianity is Taking Over the World, by Elle Hardy
Stolen Focus: Why You Can't Pay Attention—And How to Think Deeply Again, by Johann Hari
Another book I would recommend is the following [disclosure: it was written by a family member]. It came out a few years ago, but it imparts important and timely lessons on the folly of violence (and the value of non-violent dissent) that all social movements and activists can benefit from:
Looking for Revolution, Finding Murder: The Crimes and Transformation of Katherine Ann Power, by Janet Landman
Also check out the books published by New Society Publishers and Chelsea Green Publishing and Island Press, for a wide selection of titles on green/sustainability topics.
Please buy books from independent bookstores to keep them in business (you can find the ones closest to you on IndieBound.org)—or from Powell's Books, Barnes & Noble, or Better World Books—rather than from Amazon. There are numerous good reasons not to buy anything (but especially books) from Amazon. (And remember, when you pay the lowest possible price for books, the authors, publishers, and warehouse workers are all likely to receive a lot less for their work.) Also, when buying online, avoid choosing one- or two-day shipping unless it's actually necessary; overnight/airplane-based rush shipping has an enormous environmental footprint as well as a serious cost to worker safety and sanity.
Consider buying gift certificates from local, independent bookstores for your family or friends.
For online audio books, check out Libro.fm, which also helps support your local independent bookstore.
Do you have some favorite books or authors to recommend? Please mention them in the Comments.
Related posts: