These are a few recently published non-fiction books that you may want to consider reading and/or giving to others as a gift: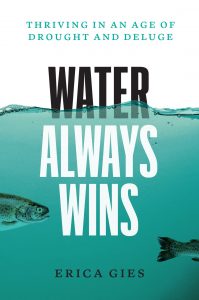 Under the Sky We Make: How to Be Human in a Warming World, by Kimberly Nicholas, PhD
Water Always Wins: Thriving in an Age of Drought and Deluge, by Erica Gies
Saving Us: A Climate Scientist's Case for Hope and Healing in a Divided World, by Katherine Hayhoe
The Power of Tranquility in a Very Noisy World, by Bernie Krause (author of The Great Animal Orchestra)
Finding the Mother Tree: Discovering the Wisdom of the Forest, by Suzanne Simard
100% Clean Renewable Energy and Storage for Everything, by Mark Z. Jacobson
Regeneration: Ending the Climate Crisis in One Generation, by Paul Hawken
Our Time is Now: Power, Purpose, and the Fight for a Fair America, by Stacey Abrams
Net Positive: How Courageous Companies Thrive by Giving More Than They Take, by Paul Polman and Andrew Winston
The Dawn of Everything: A New History of Humanity, by David Graeber and David Wengrow
And here are two novels (fiction with wisdom on the climate) to read: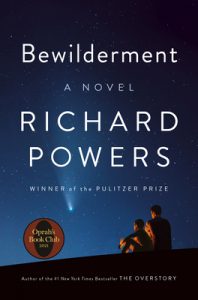 Bewilderment, by Richard Powers
The Ministry for the Future, by Kim Stanley Robinson
Also check out the books published by New Society Publishers and Chelsea Green Publishing and Island Press, for a wide selection of titles on green/sustainability topics.
Please buy books from independent bookstores to keep them in business (you can find the ones closest to you on IndieBound.org)—or from Powell's Books, Barnes & Noble, or Better World Books—rather than from Amazon. There are numerous good reasons not to buy anything (but especially books) from Amazon. (And remember, when you pay the lowest possible price for books, the authors, publishers, and warehouse workers are all likely to receive a lot less for their work.) Also, when buying online, avoid choosing one- or two-day shipping unless it's actually necessary; overnight/airplane-based rush shipping has an enormous environmental footprint as well as a serious cost to worker safety and sanity.
Consider buying gift certificates from local, independent bookstores for your family or friends.
For online audio books, check out Libro.fm, which also helps support your local independent bookstore.
Do you have some favorite books or authors to recommend? Please mention them in the Comments.
Related posts: