Benefit corporations and Certified B Corporations aim to benefit society and our shared environment—rather than just the company's traditional "bottom line." More and more companies are choosing to be triple-bottom-line benefit businesses.
Benefit Corporations are "a new class of corporation that:
creates a material positive impact on society and the environment;
expands fiduciary duty to require consideration of non-financial interests when making decisions; and
reports on its overall social and environmental performance using recognized third party standards."  (Source: BenefitCorp.net)
Benefit Corporation status affects requirements related to corporate purpose, accountability, and transparency. It does not affect a company's tax status.  To learn about the legal basis for benefit corporations, click here.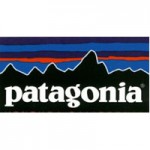 The Benefit Corporation corporate status is now (as of June 2013) legally recognized by 17 states and the District of Columbia.  Benefit Corporation legislation has passed in Arizona, Arkansas, California, Colorado, Hawaii, Illinois, Louisiana, Massachusetts, Maryland, New Jersey, Nevada, Oregon, Pennsylvania, South Carolina, Virginia, Vermont, and New York (as well as DC), and legislation is currently moving forward in at least nine other states. For state-by-state information, click here.
Here is a searchable list of some of the businesses that have registered as benefit corporations.
Certified B Corps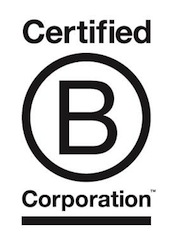 A non-profit organization called B Lab certifies corporations as Certified B Corporations (or B Corps). Note: Benefit corporations and Certified B Corporations are similar, but different. Benefit corporation is a legal status administered by the state, and benefit corporations do not need to be certified as B Corporations or certified by any other third party. Some benefit corporations choose to become Certified B Corps, and some (but not all) Certified B Corps have the "benefit corporation" legal status, as only some states and countries currently recognize and grant that status.
Certified B Corporations have been certified as having met a high standard of overall social and environmental performance: they have achieved a verified minimum score on the B Impact Assessment.  They also have access to a portfolio of services and support from B Lab to help them with marketing, sales, raising money, and learning from and doing business within the Certified B Corps community.
As of June 2013, there are 775 Certified B Corporations, in 27 countries, and in 60 industries.  Click here to find a B Corp (search by location, name, industry, keyword).
These are a few of the top-scoring, "Best for the World" B Corp companies of 2013:
And companies like Sun Light & Power, Better World Books, and other B Corps companies have been deemed "Rockstars of the New Economy" by Fast Company magazine.
Newer posts on this topic:
Related post: Green Business, Corporate Social Responsibility, Ethical Finance, and Sustainable Economies