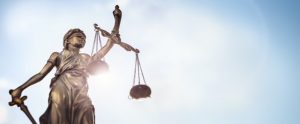 This is a listing of some legal organizations that I recommend following, learning more about, and potentially supporting. They all use the law to try to serve and support the common good in various ways: to protect humans and human rights, civil rights, and civil liberties; to protect animals and the rights of non-human species; and/or to protect nature, our shared environment, and the livability of our planet.
Many human/societal/commercial/industrial activities and practices that are considered "business as usual" are not only unjust, but are truly ecocidal, genocidal, and collectively suicidal, and really ought to be legally deemed (and prosecuted as) Crimes Against Humanity and the planet. Currently, only some of these existential wrongs can be addressed and enforced through legal avenues. While the law has typically focused on the rights of humans (and human entities, such as companies or organizations), efforts have been ramping up to also establish/enact and secure the Rights of Nature (including rivers, etc.) as well as Non-Human Rights for other species.
In recent years, some countries have amended their constitutions, enacted laws, or issued court decisions recognizing the legal rights of nature. Those countries include: Ecuador, New Zealand, Bolivia, Panama, Mexico, Colombia, Brazil, and Bangladesh. And recently, the UN formally declared that access to a clean, healthy, and sustainable environment is a universal human right. However, this is a non-binding resolution; the hope is that it will help spur countries to improve their environmental laws and the implementation and enforcement of those laws.
Environmental law/rights
Animal rights
Also see: our Twitter list on Animal rights and protection; and our related post: Animal Protection, Rescue, and Advocacy Organizations
Human/civil/constitutional rights
(including voting rights, bodily autonomy, reproductive rights, etc.)
For additional organizations and legal experts, see our Twitter lists on:
Related posts: Posts related to Democracy, Elections, Voting, and Social Change

August 2, 2022
[Click here to comment]