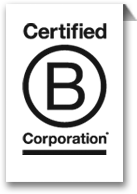 B Corporations (known as B Corps, for short) are "a new type of company that uses the power of business to solve social and environmental problems." As of May 2014, there are now more than 1,000 certified B Corporations, in 33 countries and 60 industries. Among the most well-known companies that are certified B Corporations are: Patagonia, Ben and Jerry's, Method, and Seventh Generation.
Each year, B Lab recognizes a group of B Corps as "Best for the World" honorees for creating the most positive social and environmental impact. These companies have earned an overall score in the top 10% of all Certified B Corporations on the B Impact Assessment, a rigorous and comprehensive assessment of a company's impact on its workers, community, and the environment. These are businesses that go beyond simply being benign or reducing their harm to society; they strive to be beneficial and could even be considered benevolent. (For more information on B Corp certification, see our previous post on this topic.)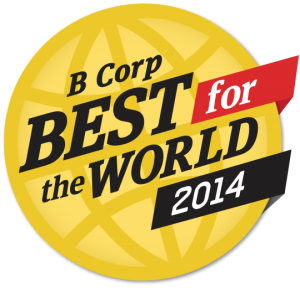 I'd like to highlight a small selection of this year's "Best for the World" companies, within a few types of industries:
Financial
Energy/Solar
Consumer Products

There is also an Environment sub-group of Best for the World honorees, for the companies that scored in the top 10% of all B Corps within the environmental impact category. And there are sub-groups for the top 10% companies for worker impact, as well as community impact.
Click here to find other B Corps (you can search by location, name, industry, keyword).
Note: B Corporations and "benefit corporations" are similar but different things. For an explanation of each and the difference between the two, please see our previous post on this topic:
Benefit Corporations and B Corps: Businesses for the Common Good
You might also be interested in this post on green and socially responsible business:
Green Business, Corporate Social Responsibility, Ethical Finance, and Sustainable Economies

May 5, 2014
[Click here to comment]