Important Websites, Organizations, and Other Resources for Voters

I encourage you to check out the following sites and organizations; follow, share, and support some of them; check your voter registration status; and get involved in some way (e.g., by sharing useful information and links, sharing your opinions in a civil manner, registering new voters, volunteering for a campaign, or working at or monitoring the polls on election day). Please vote and do whatever you can to get more pro-environment candidates elected to Congress and to state-level (and local) offices, and to prevent DT from getting elected. I'm not too proud to beg and plead. It's not an overstatement to say that our future and the collective future of humanity and our planet will be significantly affected by the outcome of this election.
[Note: Several new links have been added in the weeks and months since this post was first published.]
Candidate Endorsements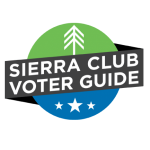 See our related (Part II) post for a list of Candidates Endorsed by Enviro Groups.
Candidate Information
Voting / Election Information
(check your current voter registration status, register or re-register to vote, get ballot/election information, ID requirements, poll location, etc.)
Voting-Related Advocacy Groups
Chispa (LCV groups in AZ, NV, CO, NM, and MD)
ACLU (American Civil Liberties Union)
MoveOn.org : United Against Hate campaign
Consider volunteering for or donating to your favorite candidates (for state, local, or federal offices) or to some of the election/voting groups listed above or groups such as:
Your local (county, city, or state) Democratic Party
Recommended articles:
"Voting isn't a valentine. It's a chess move."
[In other words, your vote should be strategic; you don't have to love the candidate or think she's perfect.]
– Rebecca Solnit
"Our job is not to elect a savior. Our job is to elect someone we can effectively pressure."
– Bill McKibben
Related posts:
I hope you'll share this post with your friends and community.