Some readers might wonder what I do when I'm not preparing posts for The Green Spotlight, as I almost never mention my (other) professional work in my blog posts. I am a sustainability writer, editor, and advisor, and I work on projects for a wide variety of clients.
This is a partial list of organizations and companies that I've worked with in recent years. For most of these clients, I have done writing, editing, and/or research (for printed materials or online content) related to some aspect of sustainability. Click on the links below to learn about the important and interesting work that these groups are doing.
CLIENTS  (past and present)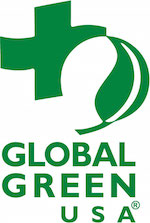 Non-profit organizations:
Companies:
Before I formed my own communications and consulting business in 2005, I worked for a public radio program (as a producer and reporter), a green building consulting firm (as senior associate), an architecture firm, and several environmental non-profits:
FORMER EMPLOYERS

I also used to do freelance writing fairly regularly, and my pieces were published by the San Francisco Chronicle, Natural Home magazine (now Mother Earth Living), KQED.org, GreenHomeGuide.com, GreenBuildingAdvisor.com, and other media outlets. In addition, I authored a chapter of a book: Blueprint for Greening Affordable Housing, edited by Global Green USA (Island Press, 2007).
For the past few years, my blog posts have been published on MotherEarthNews.com, as well as here on my own blog (The Green Spotlight). If you'd like more information about my writing, editing, and publications, please see Green Writings and Published Work or my Publications page.
-ML