This post provides a list of links to green-business-related organizations, associations, websites, books, and other resources, which are useful not only to people who own, manage, or work for companies, but to all of us—as consumers and citizens who are affected by business decisions and corporate practices every day. The resources are organized into the following categories:
Green Business (general)
Corporate Social Responsibility
Environmental & Social Entrepreneurship, Innovation, Financing, and Investing
Clean, Green Jobs
Local Economies / Community Investment and Resilience
Confronting the Corporate Corruption of Government
Ecological Economics
[Note: New links were added to this post in April 2012.]
Green Business (general)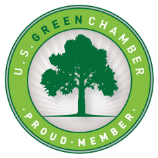 Corporate Social Responsibility (CSR)
Environmental & Social Entrepreneurship, Innovation, Financing, and Investing
Socially responsible investment funds include Green Century Capital Management, Shelton Green Alpha, Parnassus, Trillium Asset Management, Calvert Investments, Domini Social Investments, Walden Asset Management, Citizens Fund, and Green Retirement Plans, among others. [Update: See our more recent post focused on Fossil-Fuel Divestment and Cleaner, Future-Friendly Investments.]
Clean, Green Jobs
Local Economies / Community Investment
Confronting the Corporate Corruption of Government
(e.g., the excessive influence of dirty industries and wealthy special interest groups on politicians, legislators, and judges, to the detriment of society and the common good: environmentally and economically)
Ecological Economics
CASSE has a great listing of such organizations here.
Online Media (green business-focused web magazines and blogs)
Books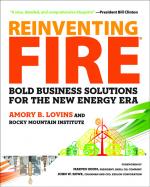 Reinventing Fire: Bold Business Solutions for the New Energy Era, by Amory Lovins, Rocky Mountain Institute
Confessions of a Radical Industrialist: How Interface Proved That You Can Build a Successful Business Without Destroying the Planet, by Ray Anderson
Green Recovery: Get Lean, Get Smart, and Emerge from the Downturn on Top, by Andrew Winston
Natural Capitalism: Creating the Next Industrial Revolution, by Paul Hawken, Amory Lovins, and Hunter Lovins
The Truth about Green Business, by Gil Friend
The Economics of Enough: How to Run the Economy as If the Future Matters, by Diane Coyle
Betterness: Economics for Humans, by Umair Haque
Ethical Markets, by Hazel Henderson and Simran Sethi
Capitalism 3.0: A Guide to Reclaiming the Commons, by Peter Barnes
Ecological Economics (Second Edition): Principles and Applications, by Herman Daly and Joshua Farley
Changing Business From the Inside Out: The Treehugger's Guide to Working in Corporations, by Tim Mohin [to be published this August, 2012]
For more books on socially responsible business, see these from Chelsea Green Publishing and Island Press.
This is not an exhaustive list of books and resources related to green business. If you have another resource to recommend, please submit a Comment below. Thanks!
RELATED POSTS:
Benefit Corporations and B Corps: Businesses for the Common Good [added 7/2013]
Beneficial and Benevolent Businesses: Top B Corps of 2014 [added 5/2014]
Fossil-Fuel Divestment and Future-Friendly Investments [added 2/2015]