One of the best ways to learn about green homes is to explore examples of real-world projects—by touring green homes or reading about them online. Completed projects can give you ideas for your own home. And we all benefit from hearing about not only the most successful aspects of model projects, but also about the lessons learned the hard way by homeowners or builders who have already "blazed the trail."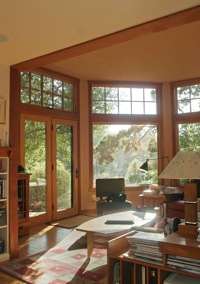 The following websites feature free collections of case studies (or profile articles with in-depth information) on green homes around the country. Some of these sites showcase home renovations and remodels, as well as new homes.
High Performance Buildings Database case studies (U.S. Department of Energy / BuildingGreen): Go to "Search Options," then select "Building Type," and choose "Single-Family Residential," or search by location. Most of the case studies in this database are on commercial and institutional buildings.
In addition to the LEED for Homes, Passive House, and GreenPoint Rated certifications that are mentioned above, homes can also be certified under the rigorous Living Building Challenge program. The first home to achieve the Living Building Challenge certification is the Eco-Sense home in Victoria, British Columbia. The International Living Building Institute has posted this comprehensive case study on the Eco-Sense home.
---
Related Post:
A previous post also lists websites that feature
case studies on commercial/institutional green buildings
.