Important Websites, Organizations, and Other Resources for Voters

I encourage you to check out the following sites and organizations; follow, share, and support some of them; check your voter registration status; and get involved in some way (e.g., by sharing useful information and links, sharing your opinions in a civil manner, registering new voters, volunteering for a campaign, or working at or monitoring the polls on election day). Please vote and do whatever you can to get more pro-environment candidates elected to Congress and to state-level (and local) offices, and to prevent T-Rump from getting elected. I'm not too proud to beg and plead. It's not an overstatement to say that our future and the future of humanity and our planet will be significantly affected by the outcome of this election.
I'll be adding at least one other post related to voting and this election in the next couple of months, so check back again soon.
Candidate Endorsements & Information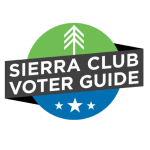 See our related (Part II) post for a list of Candidates Endorsed by Enviro Groups.
Voting / Election Information
(check your current voter registration status, register or re-register to vote, get ballot/election information, ID requirements, poll location, etc.)
Voting-Related Advocacy Groups
Consider volunteering for or donating to your favorite candidates (for state, local, or federal offices) or donating to groups such as:
Related posts:
I hope you'll share this post with your friends and community.
Check back soon for another election/voting-related post on this blog. We'll be posting at least three posts on this topic.
July 20, 2016
[Click here to comment]