These are some organizations within the United States that focus on issues related to Environmental Justice (a movement that bridges environmental, economic, and social equity concerns). This is a partial list; feel free to note additional groups in the Comments:
Green For All


Center for Health, Environment & Justice
Center on Race, Poverty & the Environment
Greenaction for Health and Environmental Justice
Environmental Justice Leadership Forum on Climate Change
Center for Diversity & the Environment
       (including the Environmental Professionals of Color network)
Sierra Club's Equity, Inclusion, and Justice program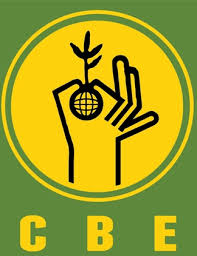 California Environmental Justice Coalition – CEJC
California Environmental Justice Alliance
Communities For A Better Environment (CBE, CA)
East Yard Communities for Environmental Justice (East Los Angeles, CA)
Louisiana Bucket Brigade
Little Village Environmental Justice Organization (Chicago, IL)
Alternatives for Community & Environment (Roxbury, MA)
Some of the large, mainstream environmental groups are trying to do a better job (than they have historically) of being inclusive, reaching out to more people of color and to economically disadvantaged populations, and recognizing and addressing environmental discrimination, equity, and justice issues.
At the same time, minority groups will continue to find camaraderie and empowerment through initiatives within their communities. These are environmental groups formed by and for Latinos, Indigenous/Native Americans (and native Canadians), African Americans, and Asian Americans, respectively:
GreenLatinos
Voces Verdes: Latino Leadership in Action
Latino Outdoors
Chispa (LCV)
Chispa Nevada
Chispa AZ
Juntos: Our Air, Our Water (New Mexico)
Protégete: Nuestro futuro vale la lucha (Conservation Colorado)
Chispa Connecticut
Chispa Maryland – Maryland League of Conservation Voters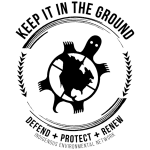 Indigenous Environmental Network
Honor the Earth
Standing Rock Sioux Tribe
Bears Ears Inter-Tribal Coalition
Native American Land Conservancy
Hopi Tutskwa Permaculture Institute
Unist'ot'en Camp (BC, Canada)
Idle No More
Indian Law Resource Center
Native Renewables
Lakota Solar Enterprises
GRID Alternatives' Tribal solar program
Asian Pacific Environmental Network (APEN)
The following are a few environmental justice (EJ) leaders whom you might want to follow on social media (please note others in the Comments):
Dr. Robert D. Bullard, Winona LaDuke, Van Jones, Aaron Mair, Rev. Lennox Yearwood Jr., Vien Truong, Dallas Goldtooth, Majora Carter, Andrea Delgado, Adrianna Quintero, Hilton Kelley, Lois Gibbs, Erin Brokovich, Maria Gunnoe.
"The world changes according to the way people see it, and if you can alter, even by a millimeter, the way people look at reality, then you can change the world."
– James Baldwin
July 20, 2017
[Click here to comment]